End of Regular Season
---
---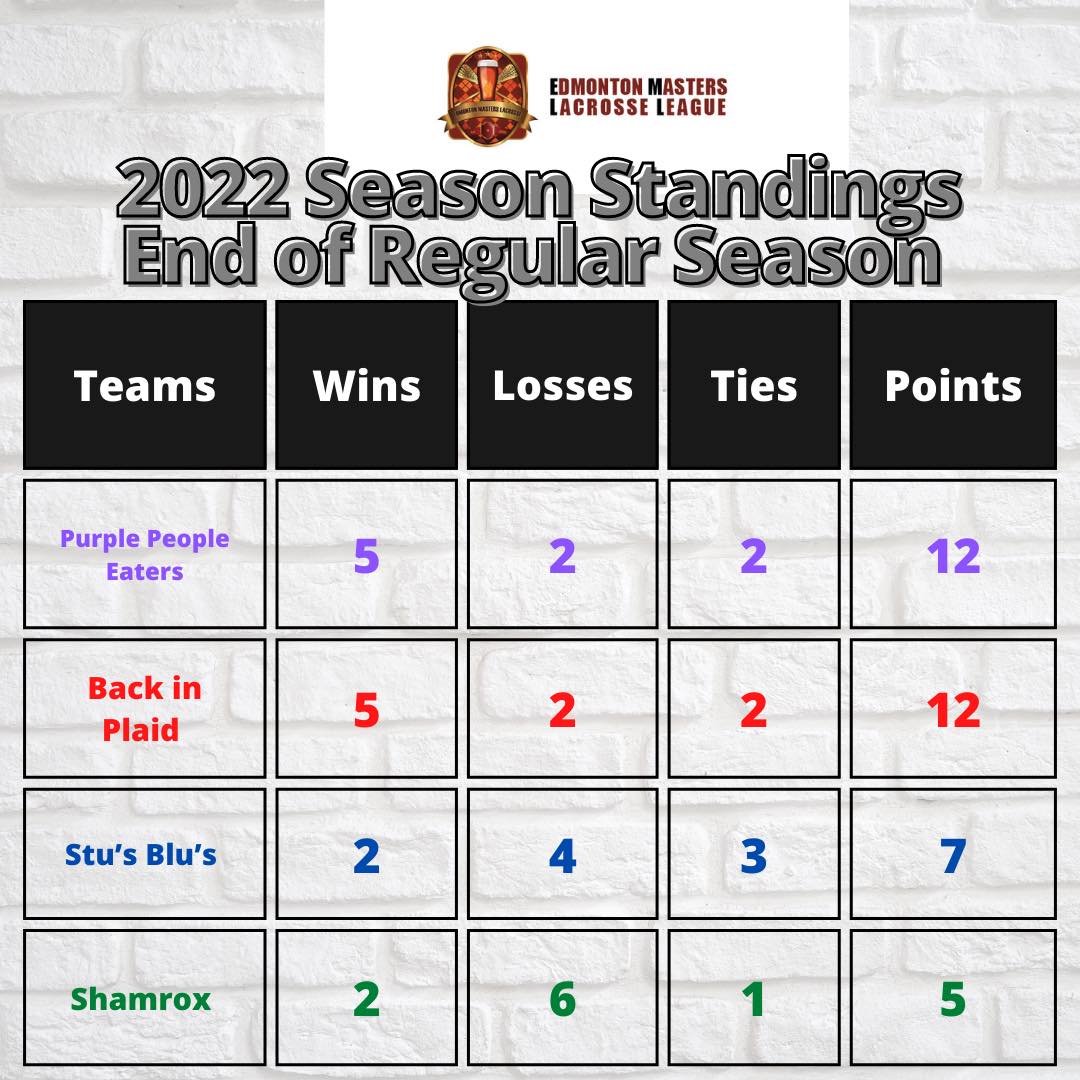 ---
Regular Season is OVER!
The flew by SO fast!!
These are the Standings at the End of the Regular Season.
Purple People Eaters & Back In Plaid, did tie in the standings...... the tie break does go to Purple People Eater.
Who knew a season was going to fly by so fast.
Two weeks of game play left!
We hope to see everyone out for the last couple games!